3rd International Conference on
Functional Textiles & Clothing
1st - 3rd December, 2022
IIT Delhi, New Delhi, India

Invitation
Functional Clothing comprises clothing that is designed to deliver specific functionalities to users, over and above their usual functions. Functional clothing items can be classified as Protective clothing, Sports clothing, Medical clothing, Vanity clothing and clothing for military applications that performs multiple functions. Smart clothing items equipped with sensors and processors for monitoring of body parameters are a fast growing segment of this market. The market for functional clothing is predicted to reach 244.6 billion U.S. dollars by 2025.

Functional clothing is driven by developments in the field of textile materials as well as apparel production processes. Conductive textiles, composites and membranes, new fabrics, surface functionalization techniques, innovative finishes and coatings and nanotechnology are the emerging areas. CAD CAM technologies including those for 3D and 4D body measurement, pattern design, fit testing and mass customization, clothing comfort, clothing for special groups and innovative fashion design are growing fields. Internet of things, artificial intelligence, deep learning and virtual reality tools are used to design clothing that is smart, responsive and closer to the needs of the user.

India is amongst the largest producers and consumers of clothing in the world. A large population and availability of raw materials is adding fuel to the production of apparel in the country. Rising aspirations of the middle class, increasing incomes and greater awareness of market trends amongst Indian consumers is providing a strong push to this market segment. The drivers for growth are employment generation, innovation, product development, entrepreneurship and contemporarisation of traditional textiles and crafts. Sustainability is an important consideration for all sectors of the textile and clothing value chain.

FTC is a biannual international conference that provides a platform for leading academic scientists, researchers, designers and entrepreneurs to have in-depth exchanges on latest scientific developments, cutting edge technologies, innovations, trends, concerns, challenges and opportunities in the field of Functional Textiles and Clothing.

Indian Institute of Technology Delhi, the host institute, is a premier Institute, ranked as number one engineering institute in India. The Department of Textile Technology at IITD is a leader in Textile Education & Research in the country. This conference is being held in partnership with World University of Design, Haryana- a budding design university of India and PSG Tech. Coimbatore- a leading Textile College in South India. On behalf of the organizing committee, we extend a warm welcome and invite you to participate in International conference on Functional Textiles and Clothing FTC 2022 at New Delhi- the vibrant capital city of India.

Conference Highlights
Contests
The following events are specifically planned to encourage design, innovation and product development activities amongst students and young entrepreneurs. Products involving recycling, upcycling of textile materials, reducing waste or other eco friendly technologies for textile/garment production are encouraged to participate in the contest. The ability of a student to identify a problem, ideate and conceptualise a solution and convert it into a working prototype/process will be assessed.



Textile product/process innovation contest
Students from round the world are invited to showcase innovative textile products having application in medical, sports, defence or any other field.


Fashion product innovation contest
Innovative fashion products/clothing incorporating an innovative technology or performing an innovative function are invited to enter the contest.


Poster Contest
Poster abstracts are invited from students in different areas of functional textiles and clothing. The poster committee would evaluate them for scientific content, aesthetics and originality.
Distinguished Speakers
Xungai Wang
Pro Vice-Chancellor, IFM, Deakin University, Australia
Recent Developments in Addressing the Sustainability Challenges for Textiles and Fashion
Simeon Gill
Senior Lecturer, The University of Manchester, United Kingdom
Development of pattern cutting theories and practice for enabling customisation
Daisy Veitch
CEO, Sharp Dummies Pty Ltd, Australia
Anthropometry and garment sizing- current status and challenges
Mirela Blaga
Professor & President AUTEX, Technical University of Iasi, Romania
Potential of knitted materials for protective clothing against vibrations
Parikshit Goswami
Director, Technical Textiles Research Centre University of Huddersfield, UK
Textile Functionalisation- a tool for sustainable topical innovations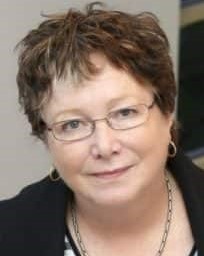 Liz De Rome
Senior Research Fellow, Institute for Frontier Materials, Deakin University, Australia
Motorcycle protective clothing: the challenges for industry
Vladan Koncar
Professor, Head of International unit of Gemtex, ENSAIT, France
Standardisation of E textiles for incorporation in electronic devices
Tushar Ghosh
Distinguished Professor, Wilson college of textiles, Raleigh, USA
Emerging Technology and research in electronic textiles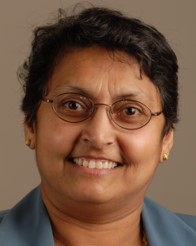 Anugrah Shaw
Professor, University of Maryland Eastern Shore, MD, United States
PPE for Pesticide Operators: Global performance standards for worker safety